I first saw this
Skin Moisture Analyzer
in Japanese and Taiwanese Beauty TV programmes. The teachers always use this analyzer to test and skin moisture before and after using particular skincare products.
I felt that this is a very good way to prove that my moisturizing product is useful - particularly if it's able to lock my skin moisture for a few hours. And to tell me if I need to layer moisturizing products on top of my whitening/anti-aging/lifting products, if my skin lacks of moisture after using these products.
So I looked through several beauty websites to look for this analyzer - and found it in the end. I didn't write about it immediately after I got it. But decided to use for a while. Until now I think it's the time to recommend this lovely little thing, which really helped me a lot in improving my skincare routine and regimen.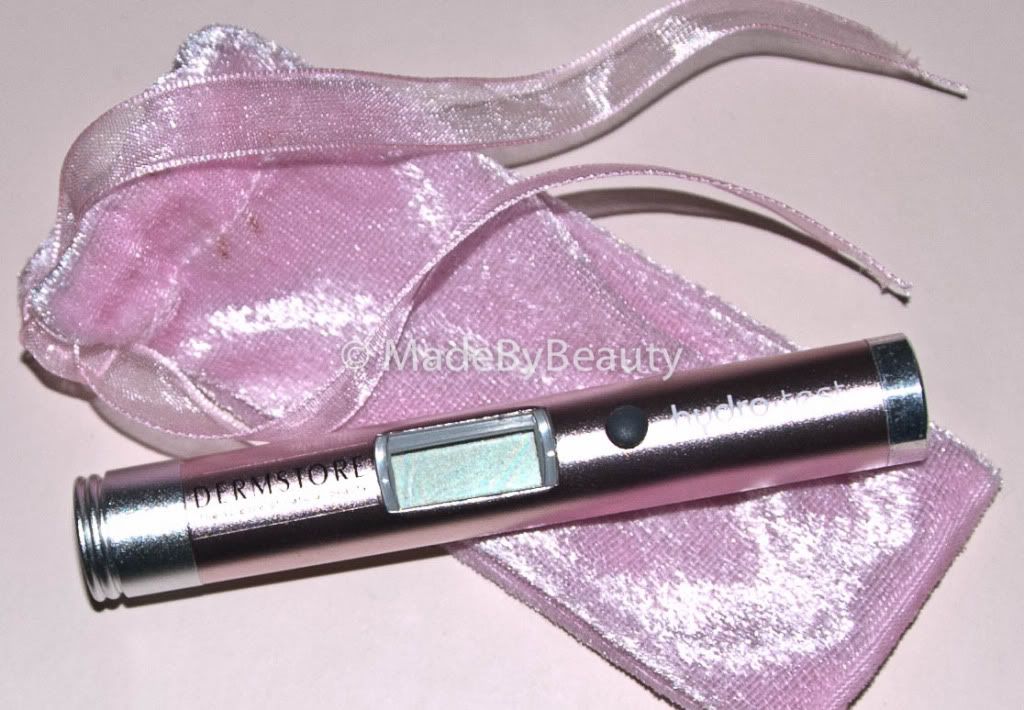 This is what I got from Dermstore,
Skin Moisture Analyzer
. I bought it for $34.95, but now they are having a discount so you could get it at $19. :( How I wish I bought it later...
The packaging is cute. A pink tube analyzer in a pink satin bag. Gives a luxury princess feeling =)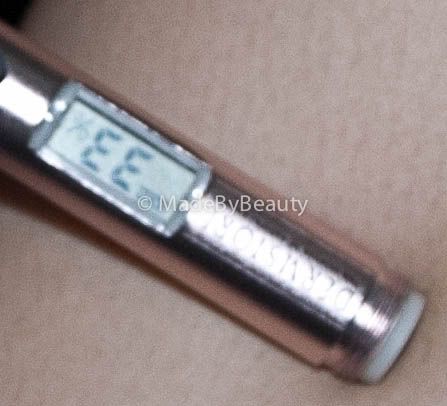 It's pretty easy to use also. Just take down the cap, you'll see a chip on the tip. Simply hold it onto your skin, a 'bi' sound will appear in about 1 second time, and the skin moisture percentage will be shown on the LCD screen. Above is a photo when I tested it on my arm, and the result is 33%.
The meaning of water content percentages is as follows:
32 or less: severely dry skin
32-33: dry skin
33-39: normal skin
39-41: hydrated skin
41 or higher: optimal hydration
From this table I know that even in wet and humid Singapore, skin could still be lack of water. It's time to apply body lotion on my arm! =)