Feb
Bellabox
reached me just before Valentines day, earlier than expected, and it's the first box reached me in Feb. Review is delayed till now as I have the habit of providing comments after some use. =)
Info of the subscription programme can be found in
Jan Bellabox review
if you happen to be interested.
And now it's time for this month's review.
Packaging is the same with last month's box. So I only take photos of inside. Probably the only difference is the sticker? Changed to heart shape for Valentines...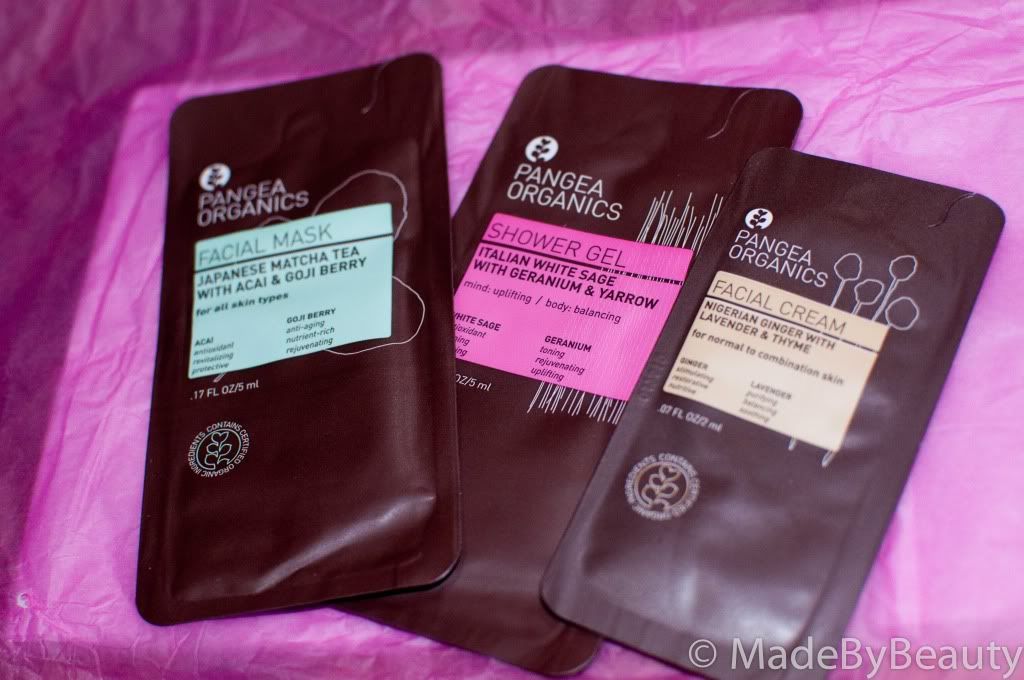 1. Pangea Organics Discovery Kit. 1 packette each of Japanese Macha Tea with Acai and Goji berry Facial Mask, Italian White Sage with Geranium & Yarrow Shower Gel, and Nigerian Ginger with Lavender & Thyme Facial Cream.
The brand was featured in Jan BellaBox as well, and I've shown my love to the brand in my previous review already. =) But though I'm happen to see some new products from the brand, I'm not satisfied with only packette samples... at least a small jar next time perhap?
The Facial Mask is one of my favorite product from Pangea Organics and I happen to have 2 full-size tubes in my cosmetic box. It's of a very disgusting texture... like shit... so it actually has a nick name called shitty mask... But the effect is there - cleansing, tightening, and brightening. I'm now using it twice weekly and am happy with the result.
I tend to use (waste?) a lot when using skin/body/hair care products. And this packatte of Shower Gel was too little for me to shower... The smell was good, but left my body a bit tensed and dry, so body lotion/cream is a must, especially if you stay in an air-con room or dry weather.
As for the facial cream, it comes with a weird strong smell... But that's the only cons I could found so if you don't mind the smell, it's really a holy grail for combination skins. It's lightweight, absorbs very fast, calms your skin, balances oily T zone and dry cheeks. I will consider to buy full-size, if I could overcome the smell =)
2. Ansley 3D Shimmer Powder and Blusher
It seems that BellaBox introduced quite a few Korean drugstore brands. One thing I feel weird is that though from Korea, ansley brands itself as Ansley New York... Why? What's so fanciful of New York?
Considering the product it self. The powder is fine, but glittery/shimmery, in my humble opinion, not in a good way. The brush and puff that comes with it is not of good quality as well. They are both not soft enough to use on your face, and I would strongly suggest not to use them - the puff can be left there to keep powders in place though.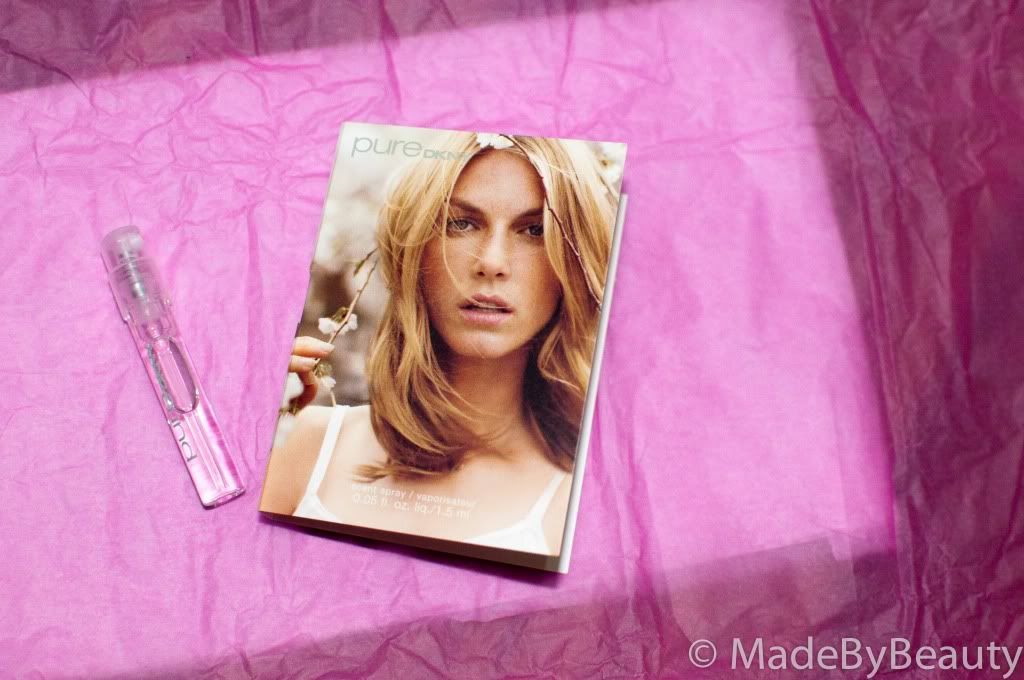 3. DKNY Pure Verbena Vial Sample
I have at least 4-5 same vial samples in my cosmetics box. But Pure is very clean and refresh, with a soft scent, not overpowering. I don't mind to receive one more, as it fits daily use and you will always find a suitable timing for it.
4. Duchess Marden Body Serum
I don't really differentiate this Body Serum from Body Oils... the texture looks quite similar...
But this doesn't matter. =) I love the smell, relaxing and soothing, a few drops after shower can last me till next morning. Though the texture looks oily, it does absorb very fast, just a little massage will do, and lefts no residue (unlike oil). I do enjoy the sample a lot, but $89.89 for 200ml retail is a bit pricey for body products, hmm hmmm... struggling...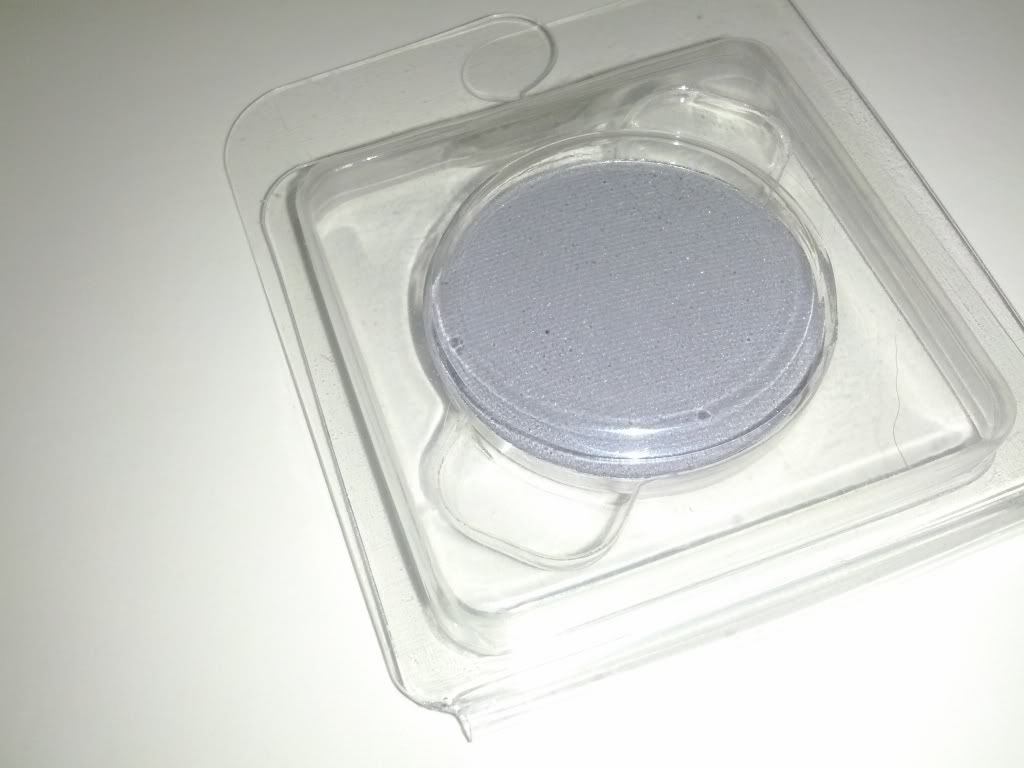 5. Nvey Eco Organic Eye Shadow - 150 Charcoal Blue
The product list attached in the box says the color for this eye shadow is Charcoal Blue. But I would say that it turns out to be more towards grey instead of blue.
I forgot to take a swatch for the color, but I think it's quite good. Stays for a whole day, color is a bit shiny, shimmery, not sheer type, and gives me a good impression as an organic product. I'm not considering buying it though, as it comes with a $49.90 price tag for a single color eye shadow. Do I look like a carrot? Sorry I don't think so!
Summary
I'm a bit disappointed with this month's box. There were 4 useful samples for me out of 5 from last box. But only 3 in this one, and 2 of them are packette/vial samples, some more this box should be kinda special as it's Valentines box. I couldn't decide whether I'll terminate my membership yet. Maybe wait for a few more boxes and see whether it improves.
Do you receive the same products in your box? Do you love them? Please share!
xoxo