Following my review on
Feb BellaBox
, here comes Feb
GlamaBox
.
Programme introduction can be found in
December box review
. (Please note there's no Jan box, as they changed the naming structure)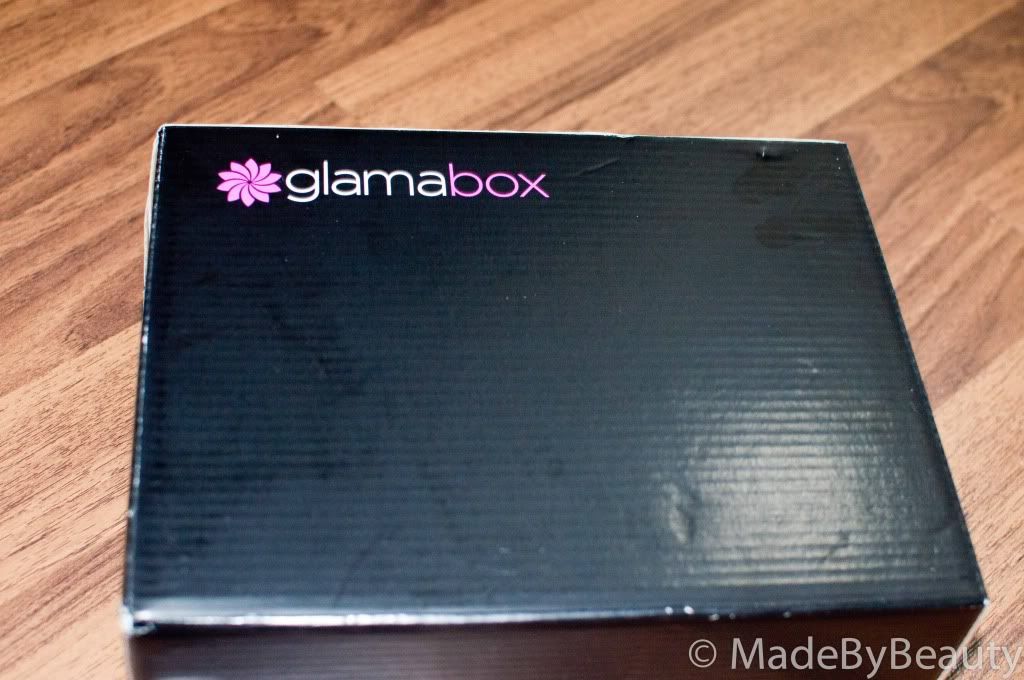 They changed their packaging. Good that they disposed those soft paper boxes which really didn't last =)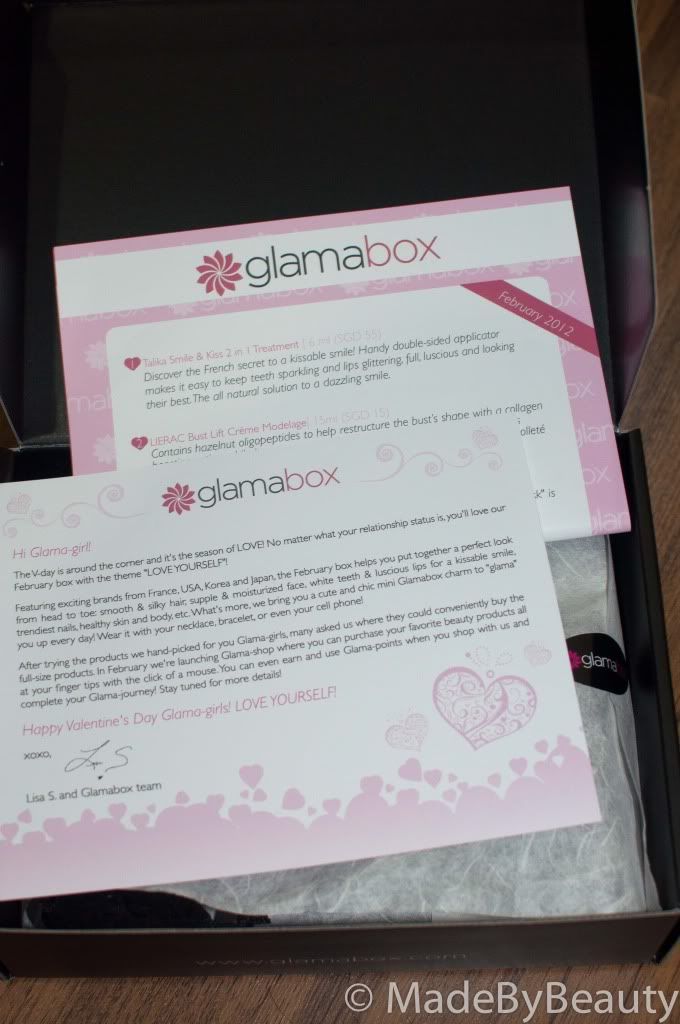 Their product list is the only bi-lingual one - English in one side and Chinese in the other side.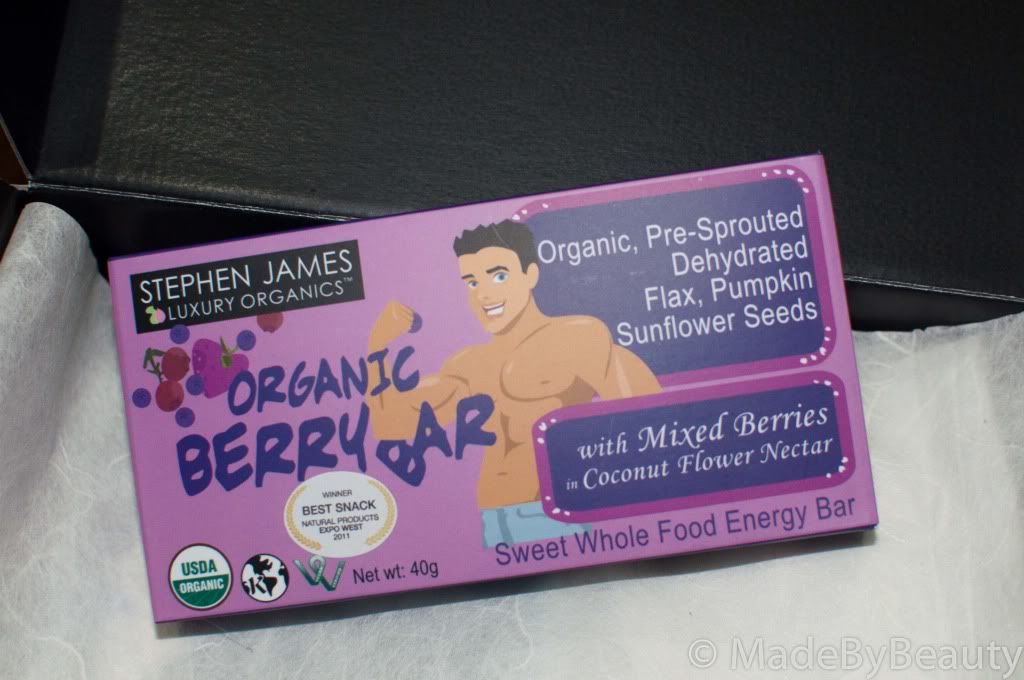 1.
Stephen James
Organic Beauty Smart Berry Bar, 39.5g, SG$7
I love everything about berries - they are tasty and anti-oxidant. So I was happy to see this product though I've never heard about it before.
However, the taste turned me down, too sour and too sweet (since I don't have sweet teeth) there's also a piece of nut shell hidden inside the bar (my teeth still hurts). I don't think I'm going to spend any cent on the product... (I must keep my teeth as first priority!)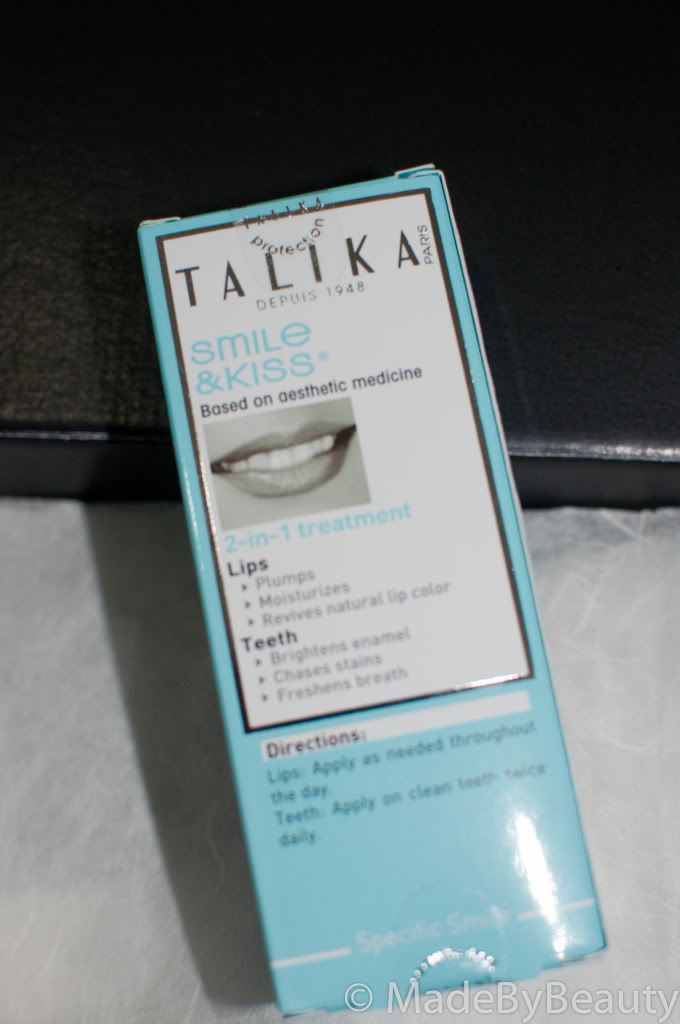 2.
Talika
Smile & Kiss 2 in 1 Treatment, 6ml, SG$55
I love Talika for their lash serum. And it's great to have a lip & teeth treatment after taking the sour & sweet bar. =p
I have no special comments of the lip part for I only applied it twice, and so far so good. But I love the teeth part a lot! My teeth were a bit yellowish, and now after a weeks usage, they now turn out to be brighter and fairer. Will I buy it? Hmm, maybe... If there's a deal! =p
3.
Phyto
Baume Defrisant Vegetal, 15ml, SG$5
I use Phyto shampoo and conditioner and I do trust the brand. The balm straightens hair, which is good. But I have chemical permed hair! >_<
Thus obviously I didn't use it, and planning to give it to my cousin =)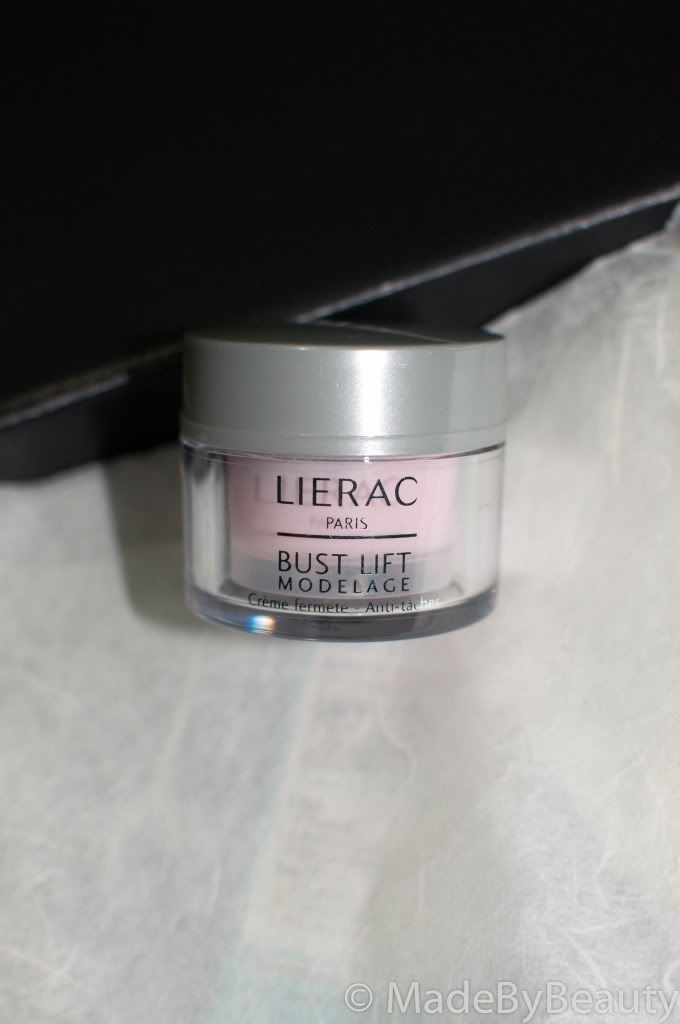 4.
Lierac
Bust Lift Creme Modelage, 15ml, SG$15
I don't have bust shape or color problem, but I still tried it for maintenance (or for fun?). Didn't notice any result coz I don't really have anything to improve, yet. But I like the smell - typical French spa products all have very good smell. The creme is pink (cute!) and absorbs very fast. The application process is very enjoyable as well, though twice daily is a bit hard for my busy schedule...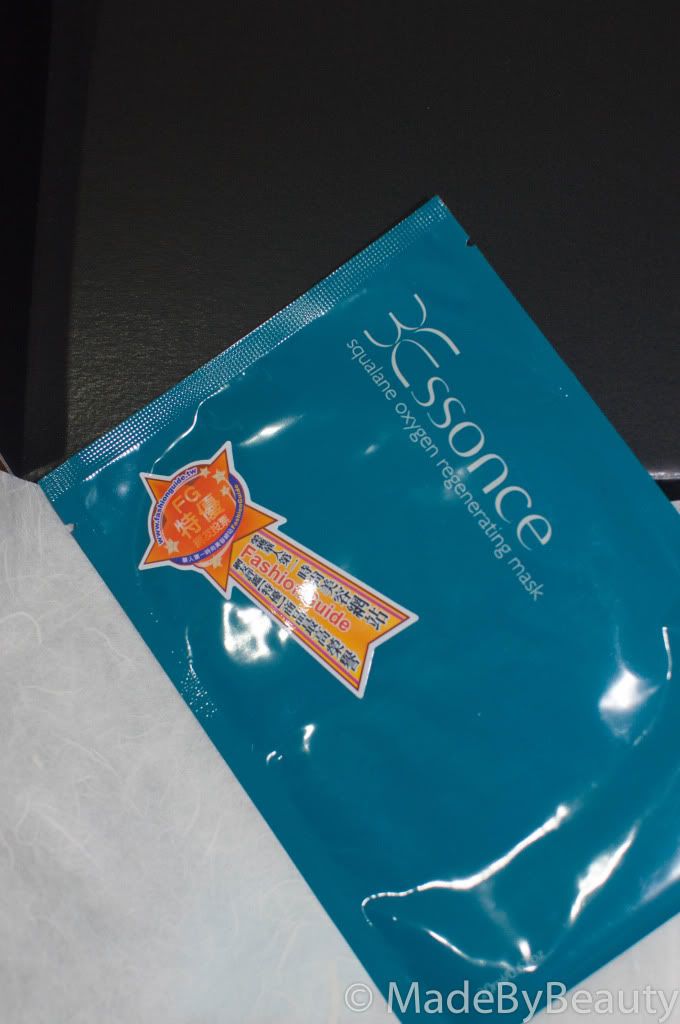 5.
Essonce
Squalane Oxygen Regenerating Mask, 1pc, SG$12.5
I don't understand why the mask is so expensive. It feels like typical Taiwanese mask - just like Beauty Diary or Sexylook you could find in SaSa, Watsons, or Guardian, even not as good as Neogence masks - the paper was cut so nice and just right for my face; there was so much serum in the pack that I could use the leftovers on my body; the instant effect was great but couldn't even last till next morning; the smell was very artificial.
If I were a teenager or at my early 20s, I might consider buying the product. Unfortunately, I'm not :(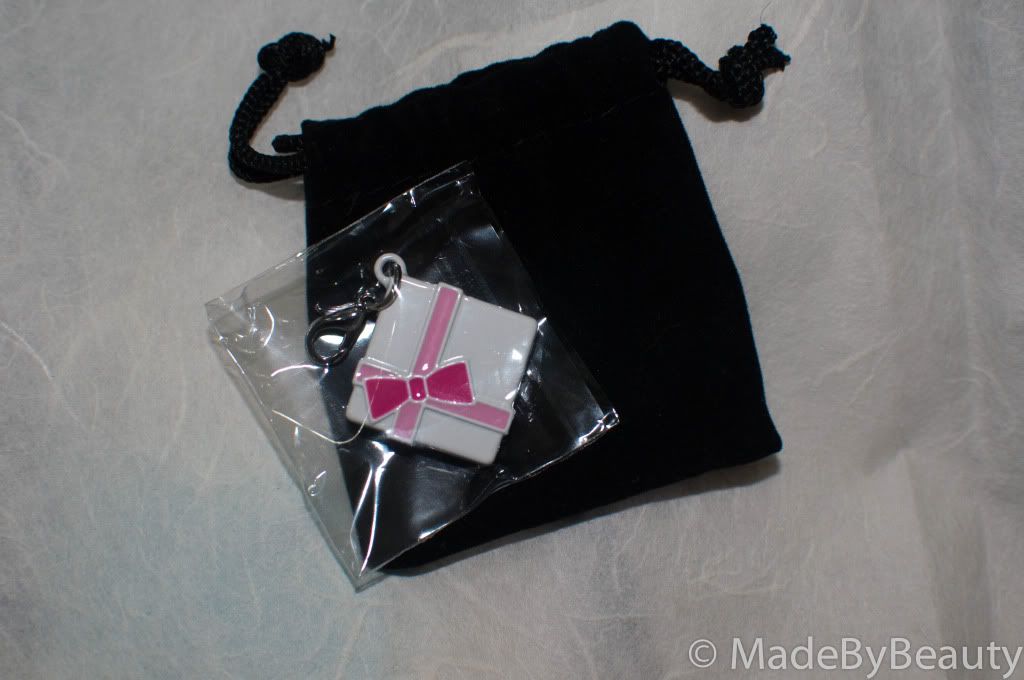 6. GlamaBox Charm
It's cute, and totally useless. What worse gift can you receive? LOL
Summary
I hate the fact that GlamaBox charges my credit card on Jan 13th but only ships my box on Feb 14th. I do really hope that they don't do it again...
I'm happy that Feb GlamaBox has made sound improvements from last Christmas box though. Most of the products are useful, or good to try. Comparing to BellaBox, GlamaBox has done a very good job in Feb. I'll continue my subscription and recommend the box to more friends if it can keep on =)
Heard that they put in different products in China, Taiwan, and Hong Kong boxes. Care to share what's in yours?
xoxo