I bought all these a month ago, but was too busy (or lazy?) to take and process photos :$
Anyway, finally I found time to make it up. (Well, I still got a lot of Haul and Reviews to post yet...) So here we go.
Kanebo has a few cosmetic brands, like Kate, Coffret D'or, but I love Lunasol the best. As it's incredibly pigmented, and lasts so well. I had a few Lunasol palettes and use BGBG the most often. So when I knew that Lunasol has a few eye shadows on sale, I got them all. =)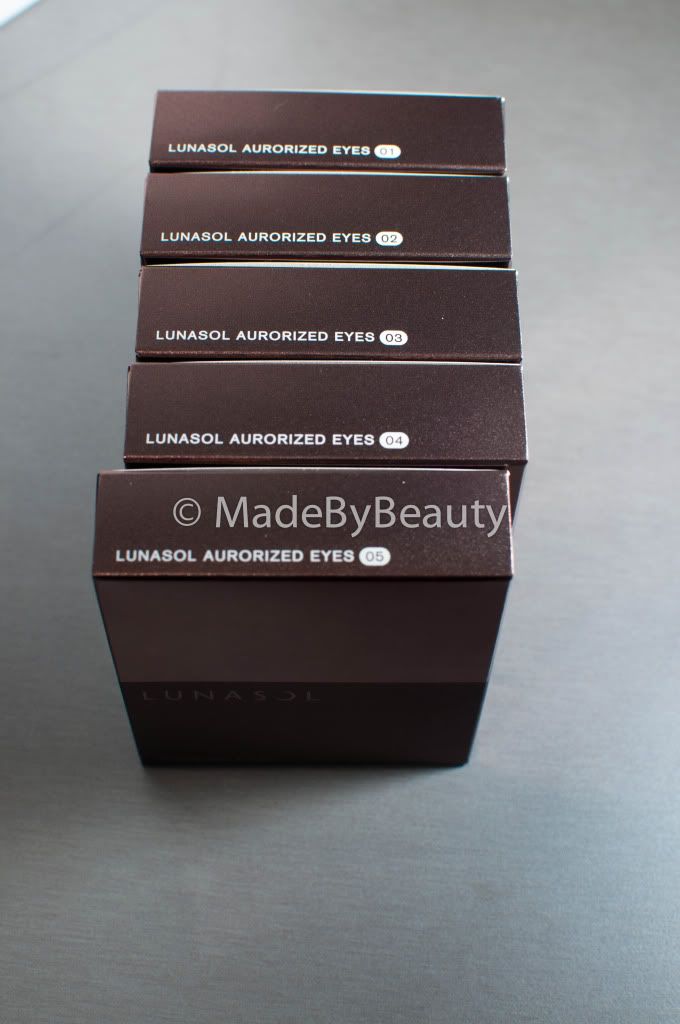 Authorized Eyes 01-05. These were launched in Autumn 2010.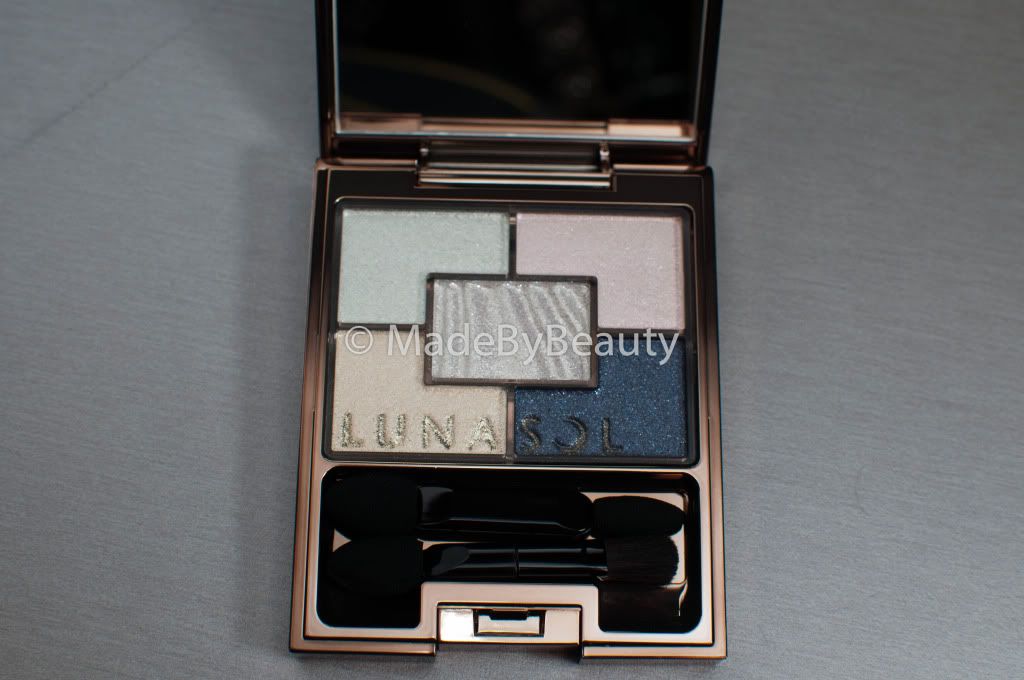 Different angles of Authorized Eyes #01. I feel this palette is more suitable for now - Spring =)


Angles of Authorized Eyes #02. Can tell obviously that the shimmering is more obvious from side angle - this makes the eye shadow look more beautiful with eye blinking =)


Angles of Authorized Eyes #03. If #01 is pink flowering Spring, I feel that #03 is more like a green lively Spring. (Wait, I thought the series launched in autumn?! Err... Whatever...)


#04 is the one I love most. I needed a light purple palette as all the purple shadows I had were all deeper purple. This happens to fill in the blank =)


#05 might be the most every-day palette among all of them. It's quite low profile, yet has some shimmering to add on your sexy.

These are all my Lunasol purchases. Haven't done any swatches or even use them yet, as they look too beautiful for me to destroy that. =) Anyway, besides these, I got a set from Impress IC as well.


The set looks quite big in a white vinyl bag.


The bag looks quite nice, comes with a smaller cosmetic clutch inside.


So here is the content. The smaller clutch, with a full size Impress IC Serum, a deluxe sample each of Impress IC toner and emulsion, and Cleansing Sheet. I haven't started to use them yet, (since I have too many stuff in the to-use queue...). But Impress IC has been highly raved by a lot of friends and online reviews for its whitening and brightening effect. I personally think most Japanese products do bring a quite good result, (we all know how Japanese are insanely crazy about whitening). And I believe Impress IC will perform a good job as well.

Swatches and Reviews will be updated after I catch up with other Haul photos =)